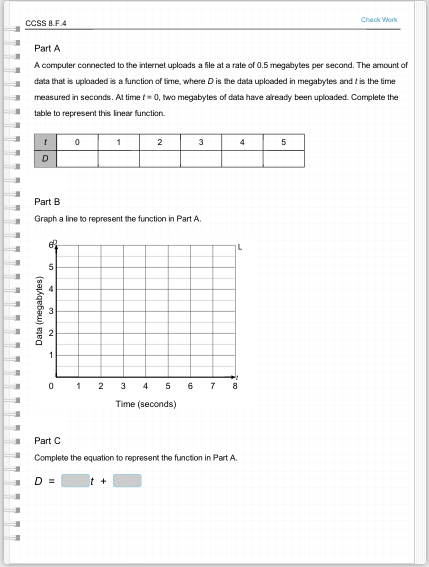 Get and stay informed with quality assessment questions and data that is available immediately and can be used to shed light on student misconceptions.
With Formal assessments, the questions are interactive but students cannot check their work. Students can flag questions and review their work before completing an assessment.
Assessment practice is also available. Students can check their work to get immediate feedback and teachers can project questions to an interactive whiteboard to discuss strategies with a whole class.