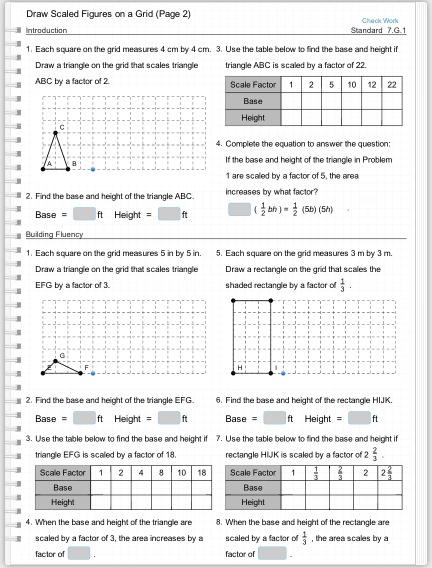 Students get immediate feedback when they build models to represent and solve problems. Students can review work at anytime, and log on from anywhere using a modern web browser.
Teachers can view automatically graded Student work as their students complete their assigned interactive pages. Teachers can view item analysis data for each page and assignment to better understand and address areas of non-proficiency.
Administrators can access and analyze data for individual students, classrooms, and schools. Notebooks can be built quickly for more narrow applications, such as interventions or summer school programs, allowing for the organization of interactive pages and practice assessment tasks into custom digital notebooks that mirror a district's curriculum maps.